Seattle Real Estate Market Report November 23
Posted by Jason Fox on Thursday, November 9, 2023 at 10:24:07 AM
By Jason Fox / November 9, 2023
Comment
THE SEATTLE HOUSING MARKET AT A GLANCE
---
3 KEY INDICATORS
SEATTLE HOUSING MARKET
SALES ACTIVITY INTENSITY:

INTEREST RATE

:

INVENTORY LEVEL:
---
THE BIG DEAL
For the 2nd Consecutive month the Fed did not raise interest rates... Is relief coming?
THE SEATTLE HOUSING MARKET ANALYSIS FOR NOVEMBER 2023

| 2ND CONSECUTIVE MONTH FED STAYS PAT
---
This article will be about the current and future state of the Seattle area housing market. Refer to the table of contents to skip to your interest.
We started with the Seattle housing market at a glance and the 3 key indicators, then the Seattle market video discussing the 3 key indicators and how they affect the market.
We deep dive into what story the statistics are telling us. We will hear from the 29th most influential person in real estate, Lennox Scott and what he sees happing in the real estate market. We look at Sales Activity, Market Intensity, Price, Interest Rates, Timing and Job and Population Growth. A complete list of the MLS Infospark stats for Seattle housing market trends.
Lastly, don't forget to check out the newest Seattle homes for sale.
---
As we enter the winter months the market will experience a seasonal slowdown. There will be less new listings going on the market. Buyers will continue to buy and they will clean out all the old inventory for year.
This will mean deals and discounts all winter long. Until we see the big push of the new year that starts in February.
This is a confusing market and it has some very unpredictable ups and downs for buyers and sellers. On the one hand, we see some new listings come on the market and receive 5 or 6 offers get bid up and on the other hand we are seeing a high percentage of listings experience price drops.
What is the difference? Listings Must Be Turnkey (New Construction, Fully Updated, or in Extremely Good Condition) if you want it to sell quickly for over asking. Everything else sits for a few weeks and either gets a lower bid or does a price reduction.
This is producing an interesting situation where the market can be in favor of both a seller and a buyer depending on the condition of a new listing.
If a home comes on the market and it is a little beat up, priced too high, or is in a bad location it is possible it may sit for a few weeks giving a buyer an advantage and the possibility of negotiating a lower price or seller credits.
Until we get an influx of listings or the interest rates become unmanageable... We do not have enough houses to sell. We are currently showing 2.2 months supply of inventory in Seattle and that is a Shortage.
When we have a shortage of listings that means we are still in a Seller's Market.
In order to maximize your home selling/buying experience:
Sellers need to be Market Ready Day One to take advantage of the low supply and ensure their homes sell swiftly and for top dollar.
Buyers need to readjust to the new normal and get themselves Buyer Ready Day One. Not every listing is a multi-bid scenario but we need to be ready when they are.
It is always OK to buy/sell within the same market timing. In this market, most sellers are sitting on big equity and can take their time to get their home ready for sale. After we sell we have a much higher chance of buying our move up or move down without having to arrange for temporary housing.
The doomsday stories about a potential crash continue to circulate and there is no doubt that we have seen severe inflation. I have found that the best way to really understand how the real estate market is responding is to look at the data and match it up with the eye test.
We tend to look heaviest at the 3 key indicators to determine the health of the market.
The percentage of new listings that go pending, or under contract, in the first 3o days. We call this the "Sales Intensity Scale". During the pandemic, we literally had to make up a new adjective to label what was happening as we were seeing over 90% of new listings go pending in the first 30 days. We called that an Ultra and Uber Frenzy Market. We are currently sitting at 47.1% of new listings. We call that a VERY STRONG Market. A median or average type market would be around 30%.
Inventory levels continue to stay low and are at what we consider a Shortage Inventory Level. This last year we hit all-time record lows for the amount of homes for sale. When there are not many homes to buy and many people looking to buy homes that is simple Supply and Demand. Not enough supply for all that demand.
Interest rates play a huge role in the demand. If people can not get financing, or financing that matches their needs, that will limit the demand. Right now interest rates are right around 7.5% (Mortgage News Daily). Data shows that we will tolerate interest rates in the 7% range and continue buying homes.
BONUS TIP: With some listings, it is possible to negotiate for Seller's concessions. Look for homes that have been on the market longer than 7-10 days. Generally, these concessions would go towards your closing costs. Now might be a good time to negotiate seller concessions towards buying down your interest rate. Either a permanent or temporary 2/1 buydown.
If you are thinking of buying a home in Seattle right now and are worried that the interest rates have increased it is important to contrast that to what you gain.
THE RENT VS BUY CONVERSATION
BUYING A HOME MEANS AVOIDING RISING RENTS
When you rent: Your monthly payment usually goes up everytime you sign a new lease
When you buy: Your fixed-rate mortgage payment is locked in for the length of your home loan
HOMEOWNERS OWN A VALUABLE AND TANGIBLE ASSET
". . . the average U.S. homeowner now has about $290,000 in equity." (Corelogic)
When you rent: You won't get any return on your investment as you pay your rent monthly
When you buy: As home prices rise, and as you pay down your home loan, you build equity.
OWNING YOUR HOME GROWS YOUR WEALTH OVER TIME
"A monthly mortgage payment is often considered a forced savings account that helps homeowners build a net worth about 40 times higher than that of a renter." Dr Lawrence Yun
When you rent: When the cost of renting goes up, it's more difficult to save money for a down payment to buy a home.
When you buy: As you build equity through the years, you give your net worth a big boost.
Seattle rent remains high and according to the Bureau of Labor Statistics, it is the second highest victim of inflation at 8.3% rise from last year.
According to Zillow the average rent for a Seattle 3-bedroom home is $3,525 per month. This equates to approximately a $600,000 home (view 3 Bedroom Seattle homes for sale in the $500K - 700K price range) with 20% down on a 30-year fixed 7% or bought down to as low as 5.35% with a temporary 2-1 buydown interest rate loan.
As we find ourselves in recession-like situations the best hedge for inflation is real estate.
We should stay in a Strong to Surging market meaning that 35 - 65% of homes sell in the first 30 days through the summer of 2024.
Seattle has the 2nd highest percentage of tech workers in the country. "Seattle Overtakes Boston as Third-Richest US City by Household Income" (Bloomberg)
Despite WA being fully open we will continue to offer a full suite of Virtual Real Estate Services.
THE WINTER HOUSING MARKET ARRIVES

Traditionally, the number of new monthly resale listings coming on the market drops substantially over the next four months compared to the spring-summer-fall. September is usually the high point for available unsold inventory, with January being the low point. After the holidays, the rise in the number of buyers will increase the Sales Activity Intensity™ for new resale listings.J Lennox Scott
---
CEO of John L. Scott Real Estate
---
SEATTLE REAL ESTATE GRAPHS AND DATA
---
With 2.2 months of supply if no other homes were listed in the next 66 days we would run out of houses to buy.
There were 933 new listings in October.
If you are looking for homes 2 million plus you are seeing more inventory than $500k-$1million.
As you can see from the table above anything below 5 months of inventory is considered low. Low inventory means higher demand. Higher demand drives the price up.
666 homes were sold in Seattle last month.
In the Seattle housing market homes in the 500k-1m+ price range typically sell the fastest.
MARKET INTENSITY
---
---
47.1% of homes are selling in less than 30 days in the Seattle housing market. A median market is usually closer to 30%.
Houses in the $750k-1m price range are selling 54.7% of the time in the first 30 days.
Even as there are more homes for sale, there are still many buyers trying to buy… the homes that do list are still selling fairly quickly.
PRICE
---
AVERAGE SALE PRICE: $927,965
SINGLE FAMILY RESIDENTIAL: $1,017,504
CONDOS: $680,676
We have already seen where a low inventory should drive up prices. The average sale price for Seattle homes is $927,9654.
AVERAGE SALES PRICE 5 YEARS AGO: $785,944
% INCREASE OVER 5 YEAR SPAN: 18%
LISTINGS SELLING COMPARED TO LIST PRICE: 100.3%
---
JOB AND POPULATION GROWTH
---
WHILE WE ARE NOT SURE HOW THE EMPLOYMENT NUMBERS WILL END UP HERE IS THE CURRENT UNEMPLOYMENT SITUATION
CURRENT UNEMPLOYMENT RATES
---
WA Employment Security Department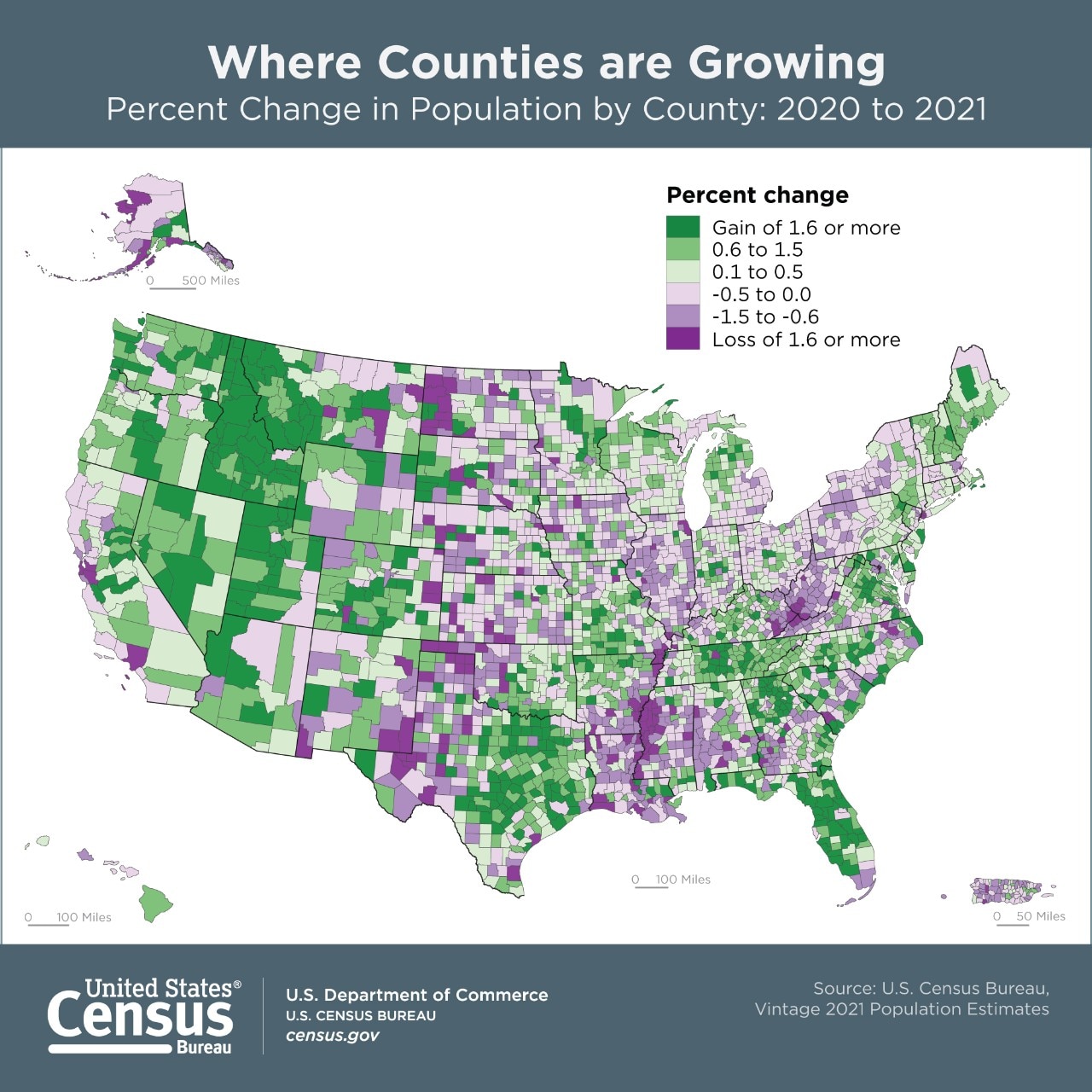 [Source: U.S. Census Bureau]
"
"King County lost population last year for the first time in almost 50 years", according to the Seattle Times.
SEATTLE MARKET STATS
---
STATS PROVIDED BY: INFOSPARK
$927,965

was the average sold price for listings in Seattle.

933

new listings went on the market this month.
1,784 homes were for sale during the month.
672 homes went pending in Seattle.
666 homes sold this month
2.2 months of inventory available in Seattle
28 was the average days on market for a home to sell in Seattle
100.3% was the average listing price vs. sales price percentage
$563 was the average price per square foot in Seattle

$618,024,778

was the total closed sales volume for Seattle
7.69% was the interest rate
47.1% of homes sold in the first 30 days in Seattle
SEATTLE HOUSING MARKET SUMMARY
---
The Seattle Housing Market saw 933 new listings, 1,784 homes were for sale, while 666 homes sold in October in Seattle.
The average days on market increased to 28 days, the percentage of sale price to listing price decreased to 100.3%, and the average sales price decreased. The percentage of homes that sold in the first 30 days is 47.1% indicating a Very Strong Market. Inventory is at 2.2 months of supply indicating a Low Supply.
We have dropped into the next buying cycle and with interest rates peaking a bit and the lack of inventory we are seeing the market slow down. Expect a strong to surging market through the Summer of 2024.
Now is still a great time to sell your home as we are still seeing low inventory and historically high prices.
If you are considering a move up, a move down, or just want to sell your home… Months of inventory are still below average. The next few months in particular you should be able to find some good deals.
The Seattle job market has remained strong powered primarily by the tech sector.