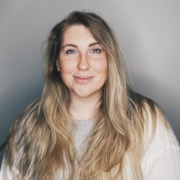 "Think like a queen. A queen is not afraid to fail. Failure is another steppingstone to greatness." - Oprah Winfrey
Melina Cojean is a dedicated and passionate real estate agent for John L. Scott Ballard, with a diverse background in digital advertising and art. With her extensive knowledge and experience in these fields, Melina offers a unique perspective and approach to the real estate industry. She is committed to helping her clients navigate the complex world of buying and selling homes, and strives to provide them with the highest level of customer service.
Melina is a skilled communicator with a keen eye for detail and a strong sense of creativity. She believes that every home has its own unique story and works hard to help her clients find the perfect place to call their own. Whether you are a first-time home buyer or a seasoned investor, Melina has the expertise and dedication to help you achieve your real estate goals.