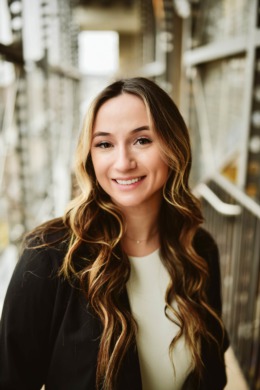 "Nothing is impossible, the word itself says 'I'm possible'!" - Audrey Hepburn
Makynzie Anderson is a talented and ambitious real estate agent who has recently joined the John L. Scott Ballard team. Makynzie is a woman who knows how to get things done, and she brings a wealth of experience and expertise to the world of real estate.
With a background in the service industry, Makynzie has a keen sense of how to provide excellent customer service. She is a great listener, always attentive to the needs of her clients and willing to go the extra mile to ensure they are satisfied with their real estate experience. She is a true professional, with an eye for detail and a knack for negotiating deals that benefit her clients.
But what really sets Makynzie apart is her positive attitude and her can-do spirit. She believes that anything is possible if you put your mind to it, and she brings that enthusiasm to her work every day. She is a true inspiration to other women, showing them that with hard work and determination, they can achieve anything they set their minds to.
She is a true professional, with a heart for service and a can-do attitude that is infectious. If you're looking for a real estate agent who will work tirelessly to help you achieve your goals, look no further than Makynzie.