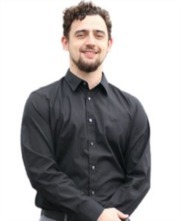 Landon Hopkins is a highly dedicated and personable real estate agent who hails from the beautiful city of Edmonds, Washington. Growing up in the Pacific Northwest, Landon has developed a deep appreciation for the region's natural beauty and the endless opportunities it presents in the real estate market.
Known for his exceptional communication skills, Landon takes the time to genuinely understand his clients' needs and aspirations. As the eldest of three siblings, he has honed his patience and flexibility, qualities that translate seamlessly into his professional life. Landon's background as an athlete has also instilled in him the importance of teamwork, a trait that is evident not only in his own approach but also through the unwavering support he receives from his esteemed colleagues at John L. Scott Ballard and The Madrona Group, renowned for their decades of superior client satisfaction.
Outside of his real estate pursuits, Landon enjoys a diverse range of hobbies that help him maintain a balanced life. Whether he's engaging in outdoor activities like hiking and sports or indulging in some quiet reading time with the latest popular novel, Landon values the importance of personal well-being. Moreover, spending quality time with family and friends holds a special place in his heart.
While Landon's interests are diverse, his dedication to his clients remains unwavering. He is committed to leveraging his extensive network and expertise to exceed expectations and find exactly what his clients are seeking. Landon takes great pride in his team's ability to go above and beyond, leaving no stone unturned to ensure client satisfaction.
Above all, Landon looks forward to the opportunity of working with you. With his dedicated team by his side, he promises to utilize every resource available to make your real estate journey a success. Whether you are buying or selling, Landon Hopkins is the real estate professional who will tirelessly work to achieve your goals and exceed your expectations.
Sold on 5/14/2021 1315 N 44th St
Seattle, WA 98103