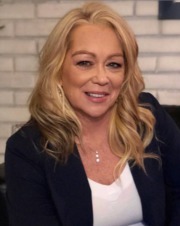 "If you make listening and observation your occupation, you will gain much more than you can by talk." ~ Robert Baden-Powell
As a Pacific Northwest Native, I was brought up surrounded by everything this beautiful state has to offer.
With so much going on in the world, your home, now more than ever, is truly your sanctuary. It's the house you invite your closest friends and family to for a night of entertainment and the space you can kick off your shoes and unwind after a long days work.
I pride myself on my ability to truly listen and gather all the needs & wants my clients are looking for in their buying or selling experience. Not only does this make for a positive and efficient transaction, but makes the entire experience that much more enjoyable for all parties
I am dedicated to working hard for my clients by making the process of buying or selling your home stress free and as painless as possible. Having raised my own family, I understand first hand the importance of having a beautiful space to create lasting memories.
Whether it's receiving keys to your first home or investment property, or signing the last page of closing documents for the sale of your property, watching my clients light up with happiness and celebration is truly why I do what I do. If you are looking for an honest Real Estate Professional who truly cares about your well being, look no further. I look forward to meeting you!