Andy Ball
President's Gold Award 2021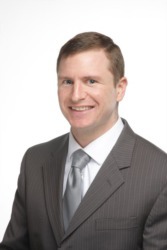 I firmly believe that any man's finest hour, the greatest fulfillment of all that he holds dear, is that moment when he has worked his heart out in a good cause and lies exhausted on the field of battle - victorious. Vince Lombardi
Andy, a managing broker at John L. Scott Ballard, is a 14-year residential real estate industry veteran and has represented home buyers and sellers in a wide array of real estate transactions.
Andy is a Seattle and Western Washington leader in customer service and aggressively represents his clients' best interests. Andy has built a solid foundation in residential real estate through building strong lasting relationships with his clients.
Mr. Ball has a long record of successfully guiding local, and international clients with purchasing and selling the residential real estate. Adept negotiating skills, excellent communication, and inventive marketing strategies combined with uncompromising loyalty have become the brand of Andy's service.
Andy started his real estate career with his father, Don, as his licensed assistant for two years. Working for his father, then a 25-year real estate veteran, he learned the demanding work and dedication it takes to ensure his clients reach their goals. After two years of tutelage, Andy set off on his own to become a full-time real estate broker. Andy's passion for real estate comes from his early years of helping clients find their first homes, accomplishing big goals, and moving into a new exciting period of their lives. Later this passion translated to helping people sell their homes and move on to bigger and better goals.
Andy is well known in the Western Washington community, not only for his experienced track record and high ethical standards but for being an honest, hardworking person who will go above and beyond to ensure his clients' success.