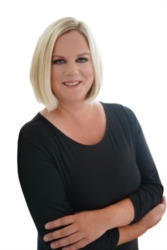 Occupation: Real Estate Broker for John L Scott Real Estate
Tell us more about where you are from: Grew up in Snohomish WA and now reside on beautiful Camano Island
What I love about my profession: Making dreams of home ownership come true and being able to work with some amazing clients and friends/family
Other interests and hobbies? Golf, camping, gardening, being with my family and friends
Proudest moment: Realizing that my dream became my reality
When I'm not working… I love helping and being there for other people
Favorite Destinations: Too many to list but Hawaii, Idaho and Ireland are probably near the top of the list
Best advice: When you are about to give up, try one more time. The only direction you should focus on is forward. Do something everyday to walk towards your goal!
Nick Name: Aunie
Fears: This is going to be a lame answer but I have a huge fear of snakes. I don't know why but I do and always have.
Guilty pleasures: iced coffee. I love it
Favorite Quote: I have quite a few. I love quotes….
If you want to change the world, don't back down from the sharks.  
Always measure a person by the size of their heart
Have the courage to show up and take another swing
Do something that scares you everyday
Love yourself enough to do better, bigger and more significant things
Stop being afraid of the unfamiliar
What makes John L Scott different? The amount of support and encouragement that is given to me. I love learning new things and John L Scott has been fantastic on providing the education and training for all agents.