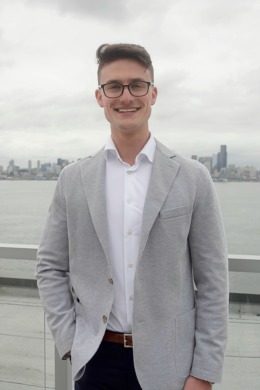 "Success is not final, failure is not fatal: it's the courage to continue that counts." - Winston Churchill
Alec Holder, a driven and knowledgeable real estate agent, has joined the Madrona Group Real Estate Team as a newly licensed professional. With a passion for helping clients achieve their real estate dreams, Alec is committed to providing exceptional service and results. His drive, attention to detail, and ability to connect with clients sets him apart in the industry.
Alec understands the local real estate market and stays current on market trends to better serve his clients. He takes pride in his strong communication skills and is dedicated to keeping clients informed and involved throughout the entire real estate process. Whether you're a first-time homebuyer, a seasoned investor, or looking to sell your property, Alec has the skills and expertise to guide you every step of the way.
Join Alec on your next real estate journey and experience the difference a dedicated professional can make. Contact Alec Holder today to get started!